TAILOR MADE TRAVEL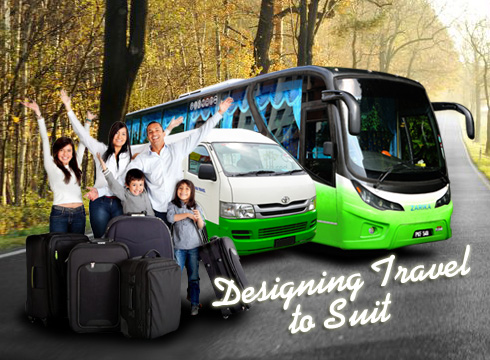 Zarika Travel experts have years of experience at designing and organising tailor-made private travel and will respond to your request within three working days.

WHAT ARE TAILOR MADE TRAVEL?
You have the idea of the perfect trip. You know where you want to go, what you'd like to see and the amount of time you want to stay, the only problem is, you can't find a pre-packaged tour that suits your travel desires. That's where we come in...

If you love the journeys we offer but would like to include extra days, combine a number of experiences, or to incorporate additional activities into the itinerary, why not use our expertise to arrange your very own tailor made tour?

Let Zarika Travel Sdn. Bhd. help you to create your dreamed travel package. Through a few simple clicks you will be able to arrange the perfect trip. To start, click the button below.
START PLANNING TODAY!
If you have a special group vacation in mind, don't delay in planning, as many of the popular vacations and departures can fill up quickly.
ARE YOU A TRAVEL AGENT?
We appreciate working with travel agents on all their group business. If you want more information on how we support travel agents with group marketing and booking, drop us an e-mail at info@zarika.com.my or call us at 1-300-88-5548.




ARE YOU A GROUP LEADER?
Do you regularly plan group vacations for an affinity group, school, organization or business? If so, we can put you in contact with our professional operation manager or one of our Business Development Managers, who can work with you on your annual group travel. Drop us an e-mail at info@zarika.com.my for more information or call us at 1-300-88-5548.
Feel free to drop us an email at info@zarika.com.my to find out more info.
If you want to contact us directly, we can be reached at 1-300-88-5548
You may try our online reservation by clicking the button below. Let Zarika Travel Sdn. Bhd. help you to create your dreamed travel package. Through a few simple clicks you will be able to arrange the perfect trip. To start, click the button below.
HOW TO PLAN YOUR TRIP?
All great trips start with an idea. If you have a general idea what type of trip you want, where you might want to go and how long you would like to go for, you have all we need to start the process of building your personalised travel itinerary.
INSPIRATION AND INFORMATION
You can find plenty of inspiration and information on this website. However, there's nothing to match the direct experience of our destination specialists.


SPEAK TO A DESTINATION SPECIALIST
Whether your travel plans are at a tentative stage or completely defined and you are ready to book your trip, our destination specialists have the first-hand experience and up-to-date knowledge required to put your plans into action. They can answer your questions, offer suggestions and advice and, if you are ready, start planning your trip in detail, The same specialist will handle your trip from start to finish.


FULL DETAILS ITINERARY AND QUOTATION
Your specialist will carefully design your trip, creating a detailed and unique itinerary, complete with facts about the country, maps, accommodation, photographs and a price, Your itinerary will be presented in either a bound folder or send through to your e-mail.


REFINEMENT
Once you've read through the itinerary your specialist will answer any further questions you have and refine it until you are completely happy.


CONFIRMATION
Once you are satisfied with all the arrangements, we ask you to complete a booking form and pay your deposit, at which point we start to confirm all the arrangements.


STAYING IN TOUCH
Even after booking you'll undoubtedly think of more questions. Feel free to call your specialist at any tome. In any case they will give you a call few days before you are due to travel, to check everything is OK and go through your itinerary one last time.
Approximately three weeks before departure you will receive your Travel Organiser, which will contain day-by-day details of your upcoming trip presented in a convenient personal organiser, As well as the detailed itinerary you will also find all sorts of additional information, from restaurant recommendations to driving instructions. Notes on cultural considerations are included to ensure you are able to make the most of your time within the country and interact in a positive way with the people you will meet.